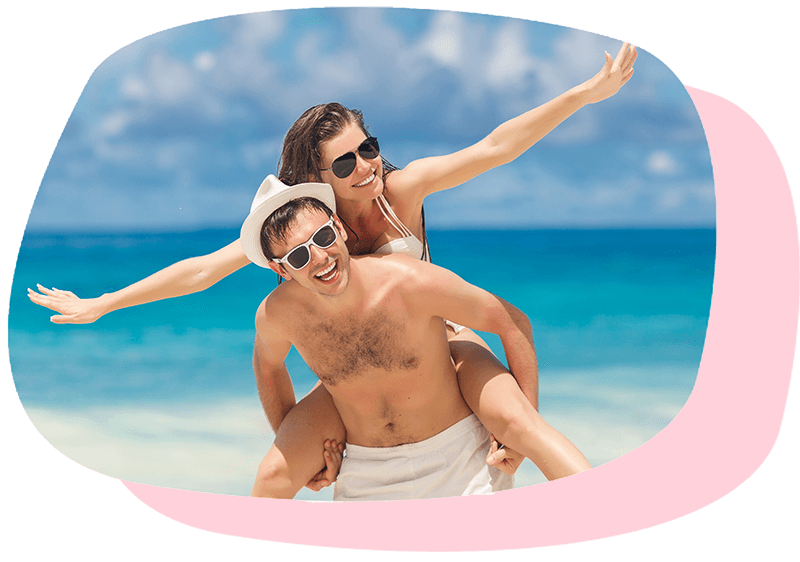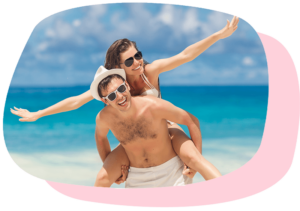 Spray tans are an excellent way to achieve that beautiful, golden-tan look you crave. Spray tans are an easy way to deepen your skin tone without any UV exposure. 
There are some specific steps to do before spray tanning. Preparing for your session will help you see the most successful results. Wondering what to do before a spray tan in order to achieve your deepest, longest-lasting, and most even tan yet? Here are a few key steps to take in the days leading up to your session. 
1. Don't Schedule Your Session Too Close to an Event 
Some spray tanning clients simply feel more confident when their skin has that golden look. They aren't necessarily scheduling their session around anything in particular. 
However, if you're getting a spray tan to look a certain way for an event, it's important to schedule your session 1 to 2 days before your event. This will give the tan time to settle into your skin and allow time for a shower before the event (no scrubbing!)
2. Exfoliate the Day Before 
When you go into your spray tan session with clear pores, you set yourself up for the best possible chance of getting an even and long-lasting tan. Approximately 24 hours before you go in for your tanning session, spend some time exfoliating your whole body. If you're wondering what to do before a spray tan as far as exfoliation goes, focus on areas that tend to be drier than others, like your knees, hands, elbows, feet, and ankles. In general, hydrated skin will get best results, so be sure you're using a professional daily moisturizer on your skin regularly- except the day of your session.
3. Don't Wear Moisturizers, Makeup, Lotion, or Deodorant 
Skincare products, like makeup, moisturizer, deodorant, and lotion, can create blockages in your pores. Unavailable pores can make it more difficult for your skin to absorb the tanning solution. Arriving at your appointment with any of these products applied could lead to an uneven tan or a lighter final shade than you were hoping for. 
4. Avoid Tight Clothing 
You may be confused about what to do before a spray tan, but at least you know that you'll be removing your clothes for full access to your skin during the appointment. However, when you go to put your clothes back on afterward, you may notice some solution rub off if you're wearing skin-tight pieces. It's advisable to wear dark, loose-fitting clothes to your appointment. That way, your clothing will be touching your skin as little as possible immediately after your session. 
Wearing dark-colored clothing is a bonus, as you won't see color from the solution. If you do get it on your clothing, it will wash out. Having a fresh coat of polish on your finger and toe nails will prevent the nails from absorbing the solution and turning tan. If you do have natural nails, we provide barrier cream you can apply for this as well! 
5. Don't Wear a Swimsuit You Don't Mind Staining 
Whether you choose to receive your spray tan while wearing a bathing suit or nude is generally up to you. Most tanning salons allow either one, depending on the client's personal and aesthetic preference. 
If you choose to wear a swimsuit or other set of undergarments while your solution is applied, wear something that you don't mind staining or can easily wash. 
6. Apply Barrier Cream 
Barrier cream is a special product designed to prep your skin for maximum spray-tan absorption. This product is especially important to apply on rougher areas of skin, such as the feet, toes, hands, and fingers. 
What About After My Spray Tan? 
There you have it — now you know what to do before a spray tan. However, in order to get the most out of your spray tan experience, there are a few key details to keep in mind post-appointment so that you can enjoy an even, golden tan for as long as possible. 
Don't Shower Right Away 
Being submerged in water immediately following your spray tan can negatively affect its absorption into your skin. It's okay to shower after 4 hours, but we recommend waiting longer if possible. Some of our clients like to wait until the next day. Remember not to scrub your skin and be sure to pat it dry the days after getting a spray tan.
Generally, swimming in pools that contain chlorine is not advised if you have a spray tan. The chemicals in pools can break down the tanning solution quickly. 
Stay Moisturized 
Consider adding a specialized, professional post-spray-tan lotion or moisturizer to your routine in order to maintain your golden glow for as long as possible. Avoid exfoliation (unless you're gearing up for another spray tan appointment).
Local Minneapolis Tanning
Come visit us at one of our many convenient Minneapolis locations today! From skilled application by our trained professionals to expert advice on keeping a spray tan longer, we can do it all and answer any questions you have.