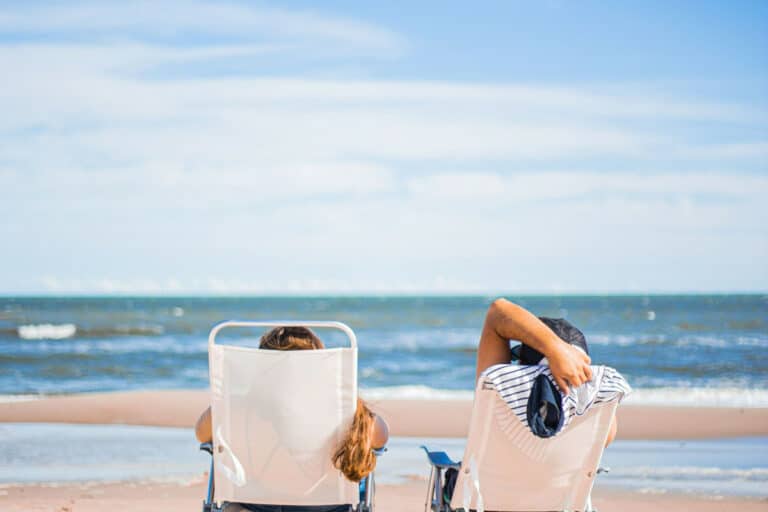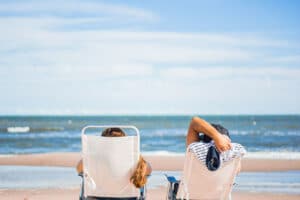 Going on vacation means taking many photos to spread across social media while enjoying the memories you make. Having a lovely glow in photos can make you look and feel more confident. Being tan and taking the time to indoor tan can make you feel better and help prepare the skin for extra sun exposure to avoid burning. Use these tanning tips before you travel. 
1. Prepare the Skin
Getting a quick spray tan before jetting off is a fast way to have a deep bronze without waiting for bed tanning to have those dark results, but both spray tan and bed tans are more effective with skin that has been properly prepared. 
Having a blank canvas to work with is key to a base coat. This starts with a few easy steps:
Shower and remove makeup

Shave

Exfoliate
The skin is a barrier for dirt and bacteria to stay outside of the body. All of that dirt and dead skin also stop the perfect tan from setting in. Wash away all of the dirt for a sparkling clean base for tanning before you travel.
Shower and Remove Makeup
Whether you use sunscreen on your face in the tanning bed or not, washing away makeup can not only help your face tan better but also keep the pores from getting clogged in the process. 
Shave 
It's easy to run to the tanning salon at the last minute to get a quick tan. Shaving after a spray tan runs the risk of scraping off excessive amounts of color. Grab the razor and get smooth skin prepped and ready for a tan.
Exfoliate 
Opt for a natural sugar scrub or a tanning-friendly exfoliant that doesn't have an oil base. An oily base can prevent the color from soaking in well for spray tans and lasting throughout the vacation. 
Exfoliating helps bed tanning by sloughing off all of the old, dead skin and having the new skin ready to soak up the rays.
2. Proper Aftercare
Just as getting the skin ready for a tan is necessary, aftercare is equally as important. 
Shower Temperature
A cooler shower is much better for maintaining a tan than a hot shower because the heat can crack and peel the skin. This makes for dry skin that appears less even. 
Bronzer and Products
Use a bronzer that gives you a nice even shade when your glow begins to fade. This can help extend the life of the tan a bit longer to last throughout the vacation. 
A facial bronzer can also help keep the shade even across all of your skin, while washing makeup can strip color away.
3. Moisturize
Smooth, moisturized skin does much better with both spray tans and UV tans than dry skin. Before you set out for vacation, get a professional tan extender and shower gel to keep your skin hydrated and looking its best. 
Hydrated skin holds moisture better than skin that is deprived of water. Drinking sufficient water before and after tanning is good for healthy skin that holds beautiful shades of tan.
4. Allow Time to Tan Before Travel
Both spray tans and bed tans can take a little time before travel to set in that beautiful bronze color. 
Bed and Booth Tanning
If you choose UV tanning, start 4-6 weeks for best results before you travel to reach your color goals. If you're new to tanning, your skin may not be ready for the sunless beds quite yet. 
Start at a lower time and increase time with each session to avoid overexposure. This is the best way to allow your skin to build up a natural tolerance to UV rays on your vacation, and get a beautiful tan.
If you have wondered, "Should I tan before vacation?" The answer is yes! Get a base tan before vacation to help your skin prepare for soaking up the sun on the beach. By getting a base tan, your skin becomes four times less likely to burn from sun exposure than if you were to go out without a base tan. 
Instead of spending time rubbing aloe vera on sunburns, tanning before you travel can help you to enjoy your time having fun in the sun. It also preps your skin to soak in more rays to tan even more while out in the sun.
Spray Tanning
Spray tan at least 24 hours before traveling allows plenty of time for the color to soak in and be able to take a shower without washing your bronze away.
Spray tans continue to gain color for about 24-48 hours after spraying. Taking a shower after enough time keeps you from darkening too much while washing away color that will rub off on clothes. 
5. Wear Light Clothing
Have you ever noticed how people on the beach wear white clothes? They look gorgeously tan, right? It could be from both the tan itself or the illusion of the tan. Light colors like white or pale pastels help the skin to appear darker. 
If you're looking to have a freshly tanned photo, make sure to pack different outfits that use light colors to help enhance your glow. This can really highlight your skin tone and play nicely on your golden glow. 
Tanning in the MN area doesn't have to be difficult. Come in to one of our Minnesota tanning salons and ask our tanning professionals how to get glowing skin by tanning before you travel.